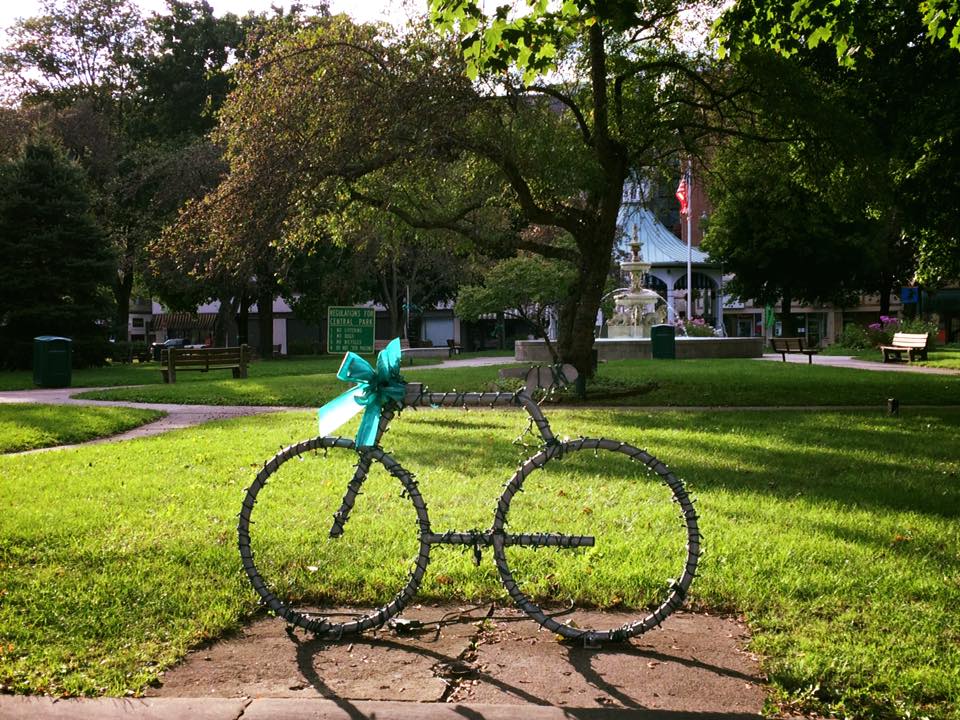 September is a month that is very dear to our hearts. In 2011, the President of the United States proclaimed September as National Ovarian Cancer Awareness Month. "This month, we remember the mothers, sisters, and daughters we have lost to ovarian cancer, and we extend our support to those living with this disease."
Teal is the color associated with Ovarian Cancer Awareness Month and we drive to make teal and its meaning known to everyone in our region and beyond. We are able to do that by participating and sponsoring some great events!
Earlier this month we were able to kick start September with Turn the Town Teal. We were able to hang teal ribbons all around Cambria and Somerset County with the help of our employees, Delta Sigma Chi from UPJ, and the Bishop McCort students. We also had a great opportunity from the Johnstown Area Heritage Association to turn the historical Stone Bridge teal at night. Thank you for helping us spread awareness!
A wonderful evening was had by many at the Sandyvale Win Festival in Johnstown on Saturday, September 9th. This year with every ticket purchase you were given a teal wristband! This was just another way to spread the awareness throughout our community. Visit the festival site here for more information!
Whether you are a football fan or a soccer fan, we have got you covered! On September 22nd, you can choose to show your teal at the Bishop McCort High School boys' soccer game vs. Bedford or you can go to the Bishop McCort High School football game vs. Bedford. Both games are supporting ovarian cancer awareness month. Wear teal and go support Bishop McCort to victory!
On September 25th, our friends at Summer Smiles Honey Farm in Stoystown are opening their farm to help us celebrate the conclusion of a great month of awareness. They are setting up some fun activities for all of our friends and families who want to participate. These include:
Pick a Punkin'

Paint the Punkin'

Roll the Punkin'

Farm-to Table refreshments
Don't miss out and help us celebrate a great month of spreading awareness! Thank you for all of your support this month and throughout the year!