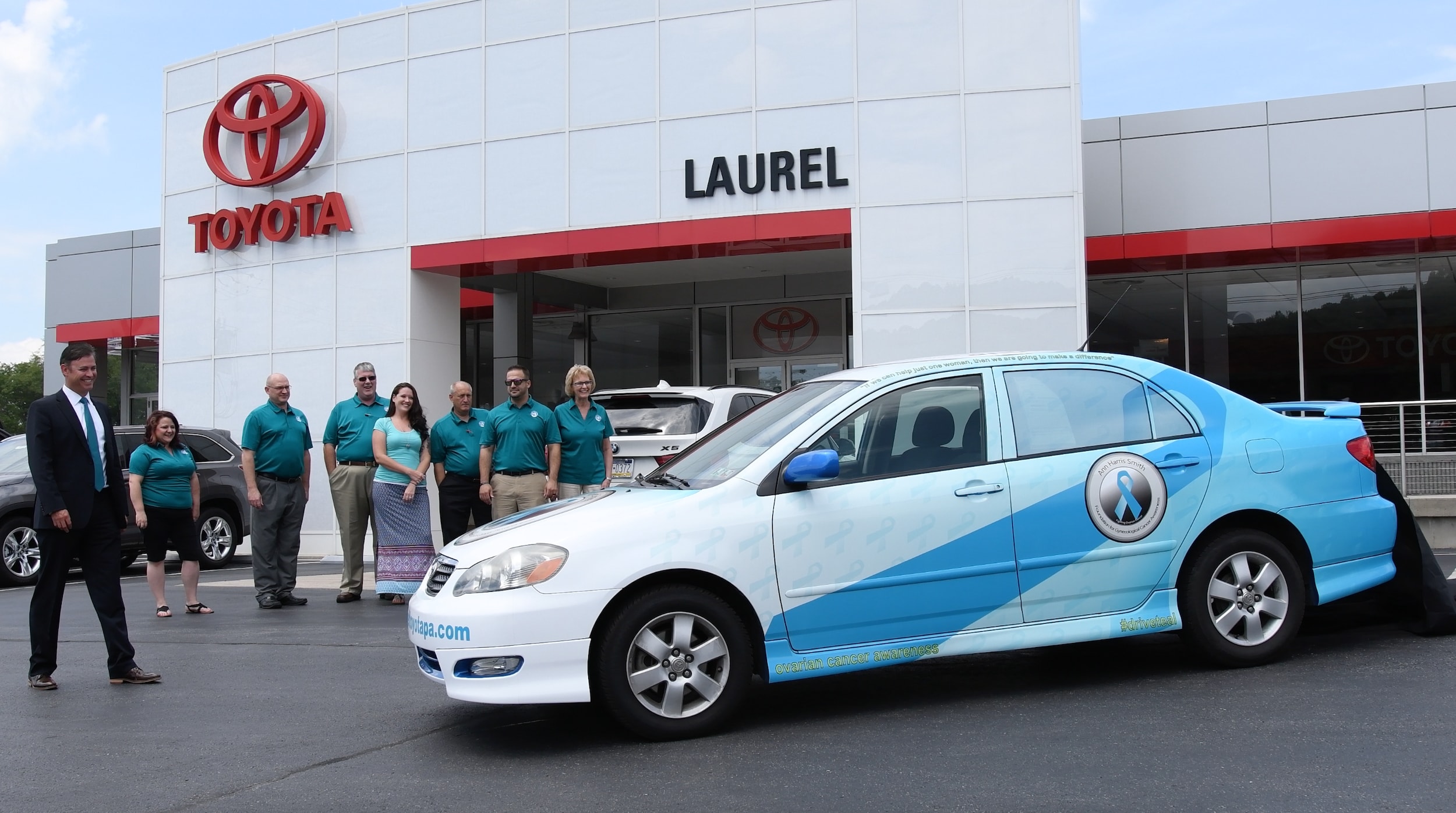 At Laurel Toyota we recently unveiled our teal Toyota Corolla to raise awareness for ovarian cancer. Our vehicle will be featured at events that the Ann Harris Smith Foundation supports and sponsors throughout the year.
The Ann Harris Smith Foundation was started in 2000, after Ann Harris Smith was diagnosed with Stage IV ovarian cancer. Her and her family started The Pro-AM Charity Golf Classic in 2000, from there the golf outing has flourished and is still held every year. This years tournament will be held on July 18th at Sunnehanna Country Club. The Foundation has also started many different charitable events, such as: The Ann Harris Smith Foundation 5K Run/Walk to B.E.A.T. Ovarian Cancer and the "Paint the Town Teal" campaign.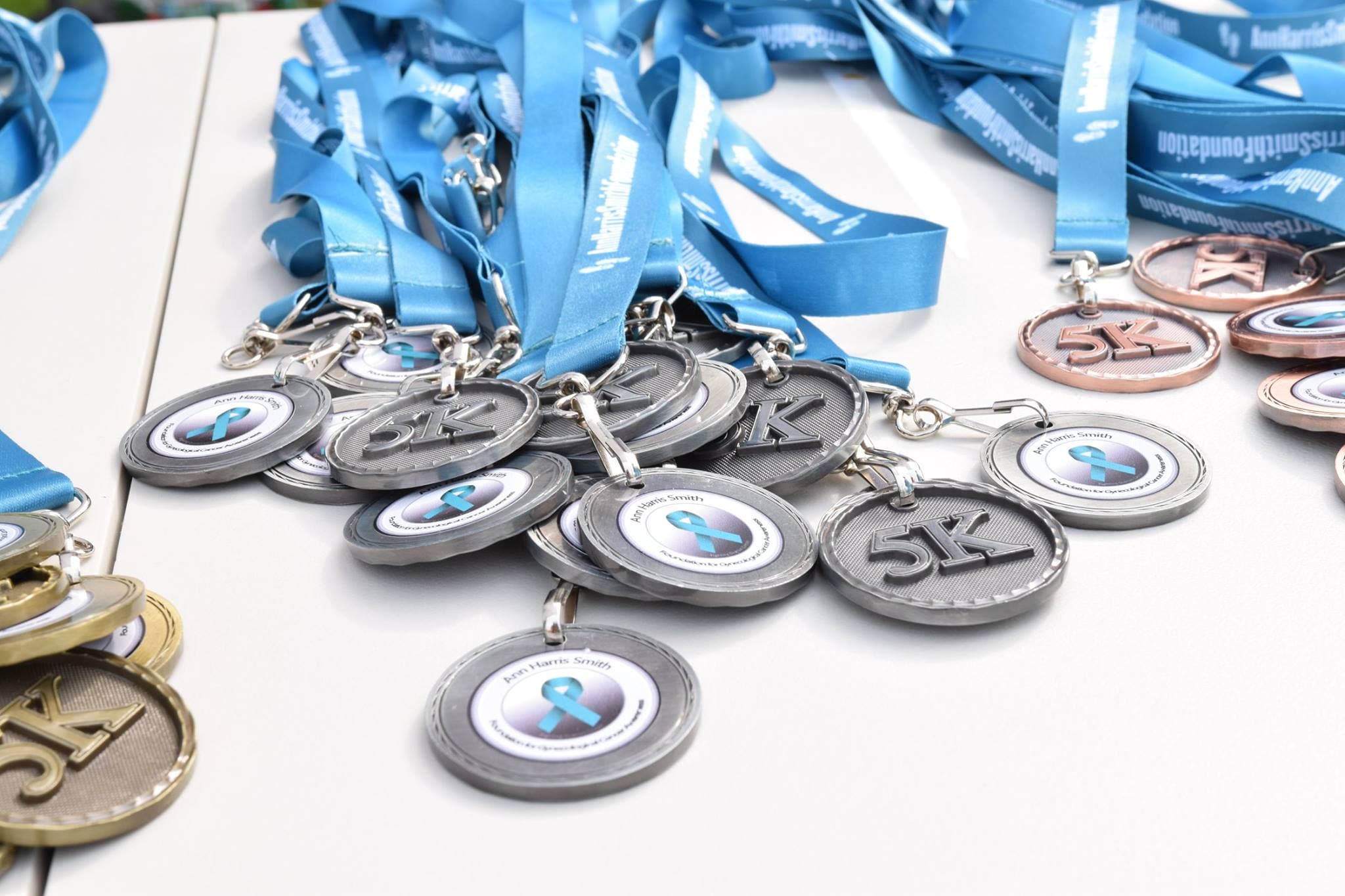 This August, The Ann Harris Smith Foundation, along with The Laurel Auto Group will be co-sponsors for a benefit concert at the PNG Park located in downtown Johnstown. GALACTIC, a New Orleans' funk band will be headlining the event. All proceeds will benefit the Johnstown Free Medical Clinic. We hope this event will help jump start Paint the Town Teal, which is held every September. During the month, local communities' and high school students adorn teal ribbons to trees, lamp post and street signs to help raise awareness.

The Ann Harris Smith Foundation hopes that with this vehicle will be another way to bring awareness to ovarian cancer. You may see the Teal car at all the Foundation's events, if you do, stop and take a picture, say hi, let us know if you spot it!